Admin Professionals Day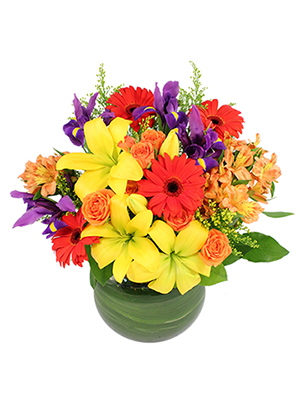 Fiesta Time!
Bouquet
Bring excitement to life with Fiesta Time! With yellow lilies, purple irises, orange mini roses, red gerberas, and orange alstroemeria, this vibrant arrangement brings a party to any room. Bright and colorful, this arrangement is sure to dazzle!
More Info
Any good business professional knows you can't get ahead without a skilled team behind you. Administrative Professionals Day is all about showing your appreciation, as well as saying, "Thank You" to your staff. Send flowers designed beautifully in a unique coffee mug, or maybe a huge gift basket of snacks for the whole crew to enjoy. However you celebrate this Administrative Professionals Day, DOCKSIDE FLORIST can help!